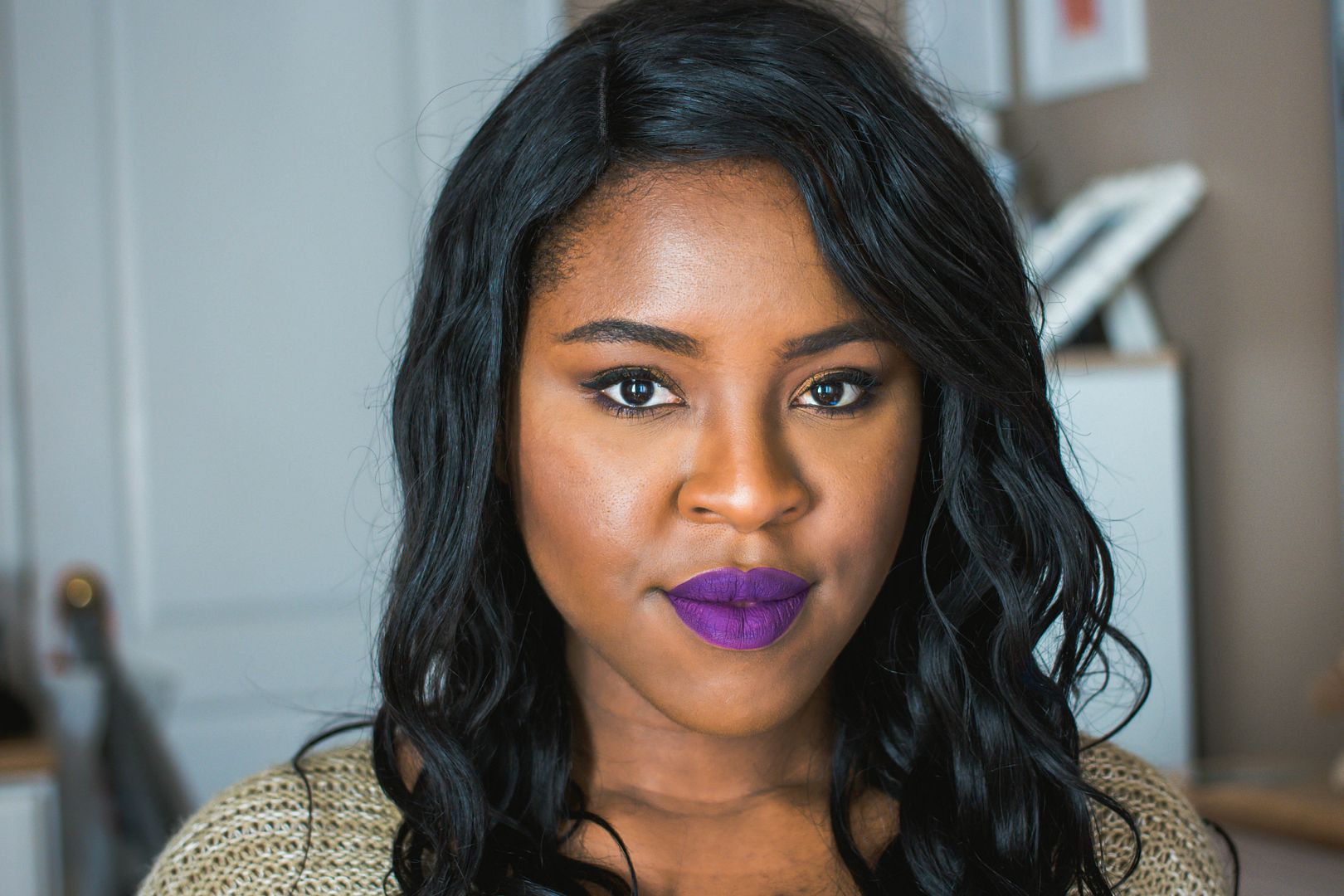 Wearing Colour Pop Ultra-Matte in "Zipper"
1.
Sephora Bright Set Powder
: I was originally planning to buy the cult favourite Ben Nye "Banana" Powder but I realized that I wasn't in the mood to wait for it to be shipped to me. So, I decided to browse through the Sephora website and see if there was anything similar to it and I stumbled across the Sephora Bright Set Finishing Powder. I've been using this powder for over a month now and I am extremely happy with it. I use this powder to set all the areas that I use a highlighting concealer and it really helps to prevent under-eye creasing and to brighten without a white cast.
2.
Colour Pop Ultra-Matte Lipsticks
: I now own about 7 of these lipsticks and I think I may have to purchase more. These lipsticks apply as a liquid and dry to a super matte finish and they are everything I have ever wanted in a lipstick. The only issue I have with these lipsticks is that all the labelling rubs off after a while.
3.
It-Cosmetics 5-in-1 Mascara
: I got this amazing little product in my
October Ipsy bag
. I wasn't expecting to like it so much but, this mascara really helps to lengthen and add volume to my practically non-existent lashes.